Our lunch menu is available each day starting at 11:00am. All of our hot and cold meals are made fresh daily. Stop in today and grab one of our famous sandwiches for a quick and tasty lunch!
Don't forget to check our website daily for our weekly lunch specials!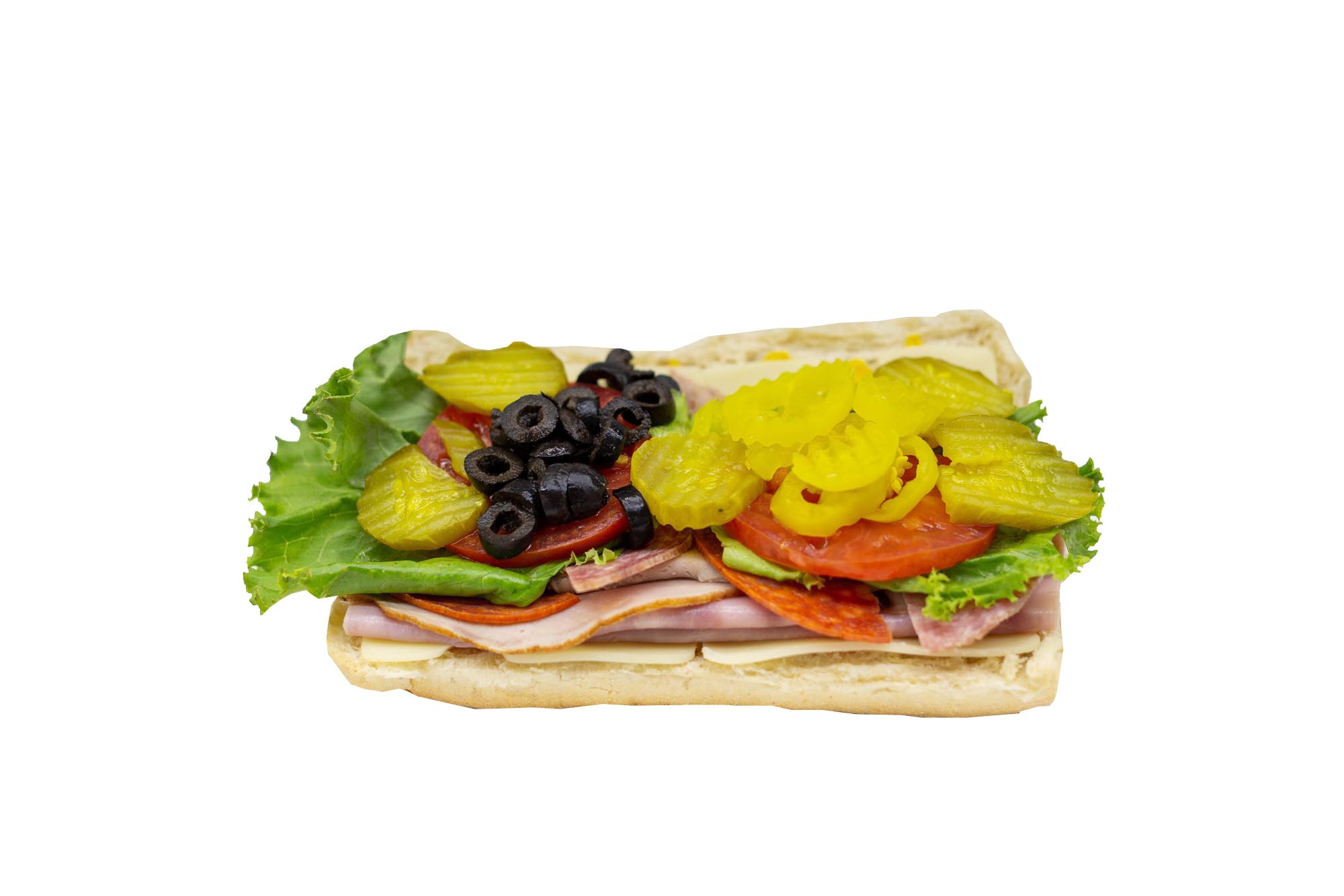 6″ white sub roll Includes: Cuban pork, boiled ham, hard salami, pepperoni, swiss cheese, lettuce, tomato, onion, banana pepper, olives, pickles, mustard.
Add to cart